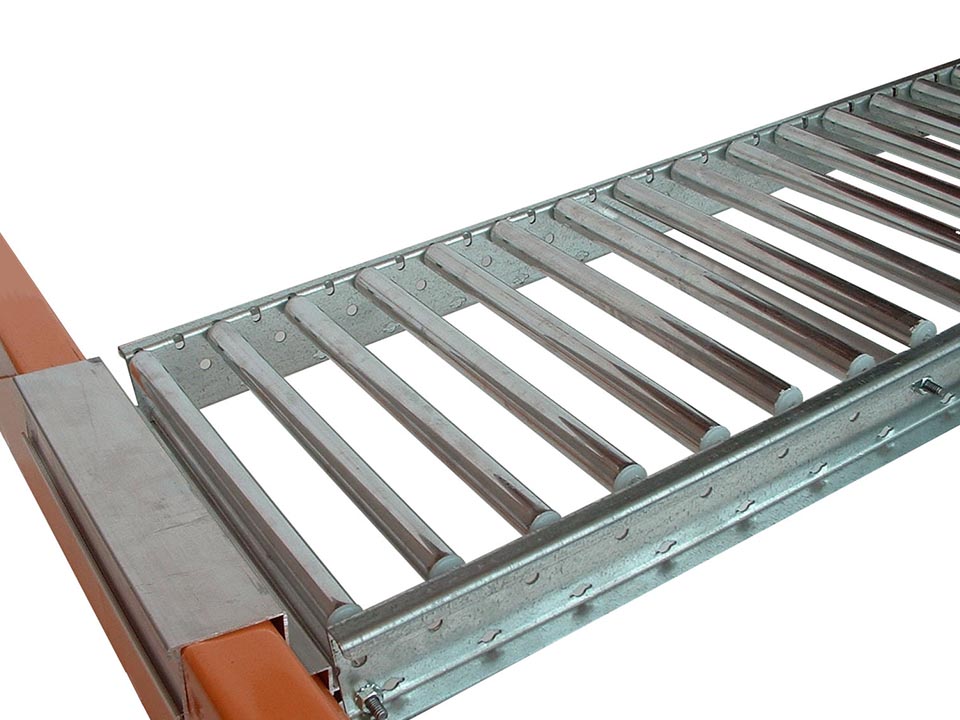 Keneco Beamtrack: Roller Conveyor Carton Flow
Keneco Beamtrack offers you roller conveyor style carton flow and a great way to get more use out of your existing pallet racks.
Perfect for inventory management and order picking operations, Beamtrack offers you many useful features and options, including optional knuckle front that presents the carton at a 20° angle for faster, ergonomic split case picking.
Roller conveyor style carton flow
Full width aluminum rollers for smooth flow
High capacity of up to 50 lbs. per foot
Low Profile – Installs between beams, Saves vertical space
Knuckle Front Option for Faster, Ergonomic split case picking
Fits most Pallet Rack
No Shelves Required
Quick and easy to install, Keneco Beamtrack does not require shelves and will fit most pallet rack simply by attaching it to step or structural beams with aluminum hangers.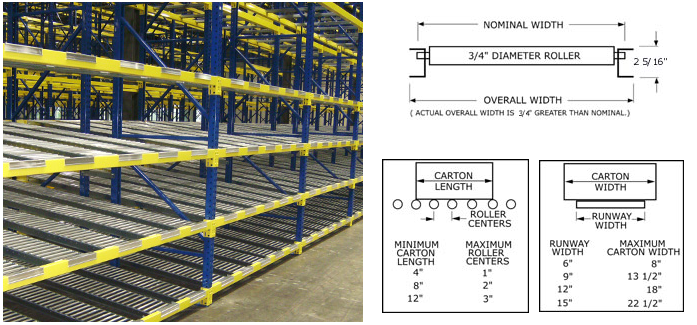 Keneco Beamtrack Brochure
Axles:
Steel Axles
Wheels:
3/4″ diameter aluminum rollers on 1″, 2″ or 3″ centers.
Load:
Up to 50 lbs. per foot capacity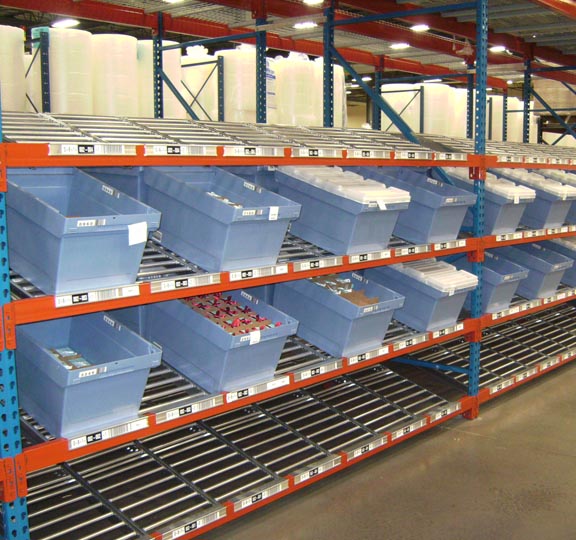 Widths:
6.75″, 9.75″, 12.75″ and 15.75
Pitch:
1″ per foot recommended for most cartons
Unsupported Spans:
Up to 10′