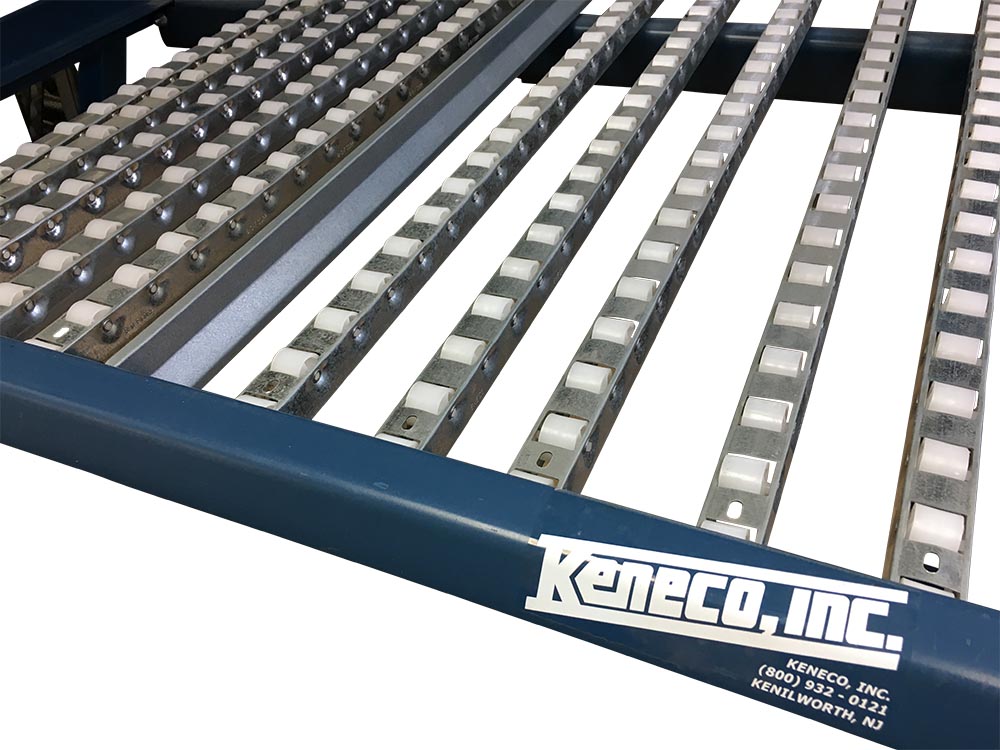 Standard Carton Flow Rack
Standard carton flow systems consist of two main components: framework (Vertical frames, Shelf Frames, Sway Braces) and roller tracks. Keneco offers multiple options with each of these components to create a carton flow system that works best for you.
More Design Options for Your Needs
Keneco carton flow rack is cost effective and versatile. Choose between straight or knuckled shelves and layback or no layback vertical frames, for a system designed to specifically meet your needs. No other type of flow rack gives you as many design options. Our ergonomic designs can be used as stand alone systems, with conveyors or installed in pallet rack.
Keneco carton flow works great for full case or split case applications with either cardboard cartons or plastic totes. Roller tracks can be adjusted to accommodate various size cartons, or tracks can be installed on close centers so that all box widths can be used on the same shelf without "profiling" the lanes.
Choose between welded or K/D (knocked down) shelves. Welded construction arrives already assembled for quick installation, while k/d shelves ship on pallets for easy handling and reduced shipping costs. K/D shelves can be installed around existing building columns.
Your Premiere Source for All Carton Flow Rack Types
Keneco is unique in the industry for offering all carton flow rack types. Whether you're looking for custom or standard carton flow, or to convert your pallet racks to carton flow, you will find it here.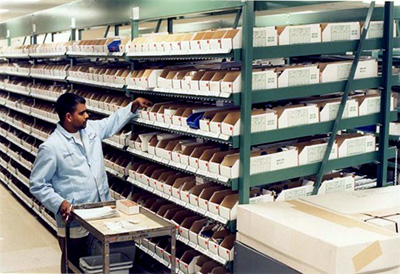 Keneco Carton Flow Rack Brochure
Keneco Carton Flow Rack Shelf Frames


Keneco offers a variety of shelf frames for your new or existing flow rack systems. Shelf frames can be easily installed in pallet rack uprights.


Keneco offers you the choice between welded or k/d (knockdown) shelf frame construction. Knockdown shelves are shipped on a pallet for easy handling and reduced shipping costs. They also have the added convenience of being able to be assembled around building columns. Welded shelf frames are heavy duty and arrive already assembled for quick installation.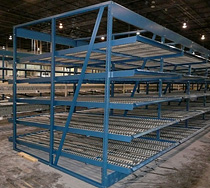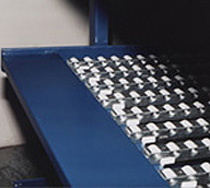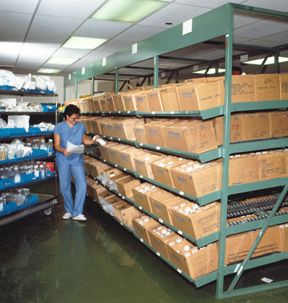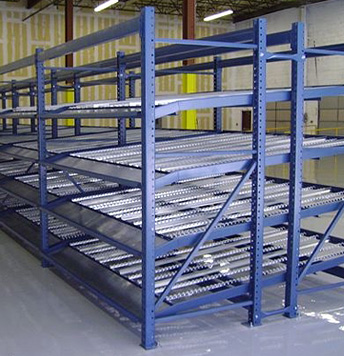 Add Carton Flow To Pallet Rack
The most cost effective way to turn pallet rack into carton flow is with a Keneco gravity flow rack solution. Keneco shelf frames can be installed in any pallet rack for efficient full or split case picking.
Use roller tracks and guides to create individual lanes or install tracks on 3" centers to create a bed of rollers.
Choose welded or k/d construction
Wide variety of shelf load capacities and sizes available
Hardware provided to attach shelf frames to pallet rack posts
Choose Standard Kenrail Track or Steelrail Track (steel axle) for heavier loads
Use with multiple carton widths
Adjustable runway widths
Adjustable shelf pitch for optimal flow
Select straight or knuckled shelves
Rack Configuration
Featuring vertical frames of welded construction, Keneco carton flow racks are available in two configurations to meet a full range of application requirements: layback and no layback.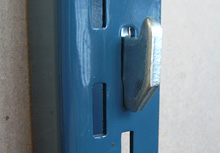 Slotted posts speed installation and shelf adjustment. Shelf clips allow quick adjustment on 3/4" increments.
FLOW RACK WITH PALLET STORAGE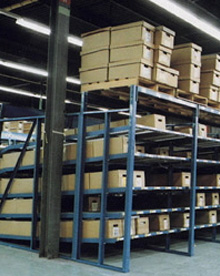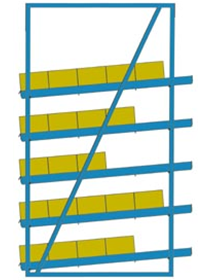 No LayBack
No layback configurations are best suited for full case picking and offer the densest use of floor space.
LayBack
Layback configurations allow for easy access into cartons for split case picking. Typically this requires an additional 1 ft. of floor space.