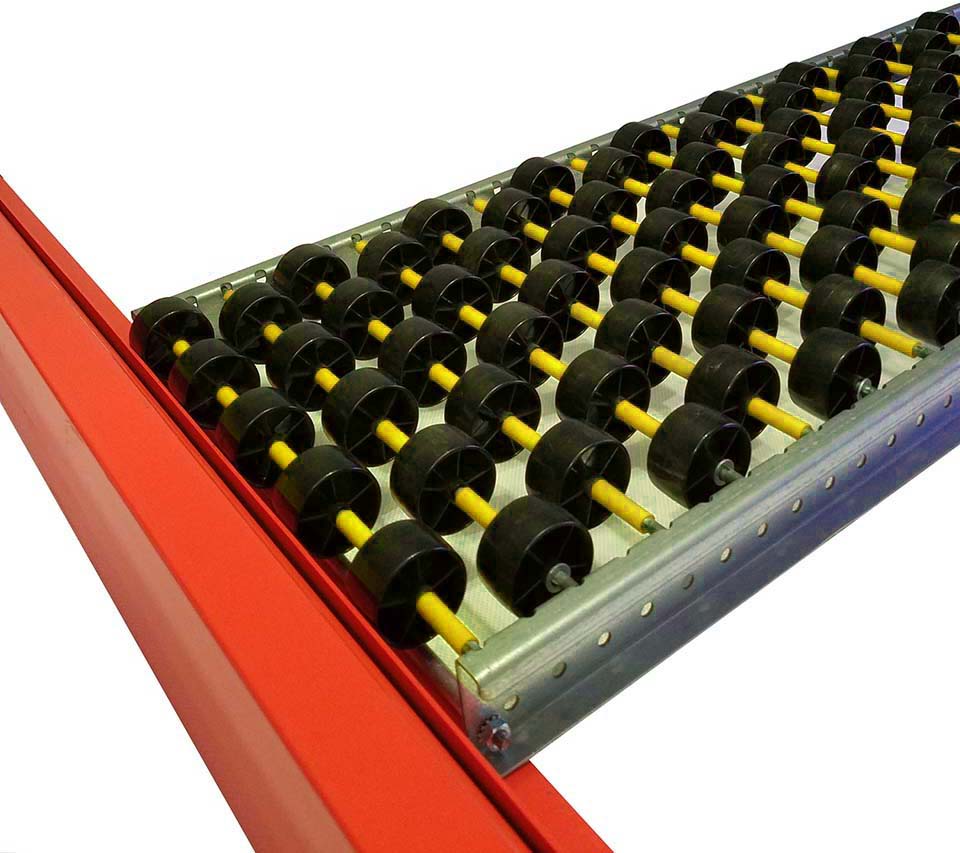 Keneco BeamDeck: Skate Wheel Conveyor Carton Flow
Keneco Beamdeck offers you skate wheel conveyor style carton flow for your pallet rack system, providing you with ultimate flexibility for handling virtually any sized carton. Perfect for applications where carton or tote widths vary, Beamdeck does not require lane profiling!
Perfect for inventory management and order picking operations, Beamdeck offers you many useful features and options, including optional knuckle front that presents the carton at a 20° angle for faster, ergonomic split case picking.
Featuring easy, drop-in installation, Keneco Beamdeck attaches with hangers to step, box or structural beams.
Skate Wheel conveyor style carton flow
Large 1.9" High-Density polyethylene wheels for smooth flow
High capacity of up to 50 lbs. per foot
Low Profile – Installs between beams, Saves vertical space
Knuckle Front Option for Faster, Ergonomic split case picking
Ultimate Flexibility for virtually any carton/tote size
No Shelves Required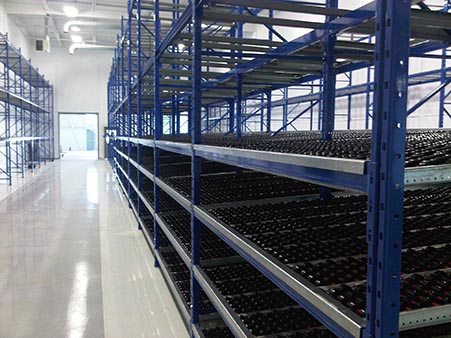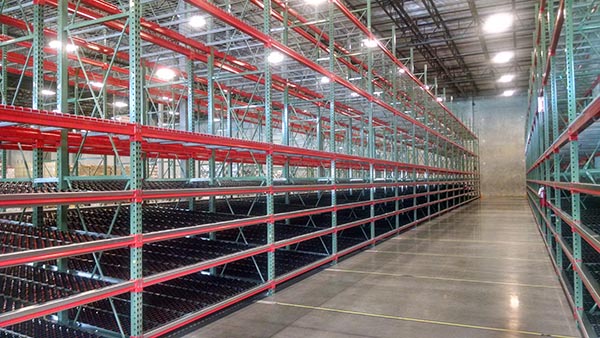 Axles:
Steel Axles on 2" or 3" centers
Wheels:
1.9" dia. x 1" wide high density polyethylene on 2 ¾" centers across track width
Load:
Up to 50 lbs. per foot capacity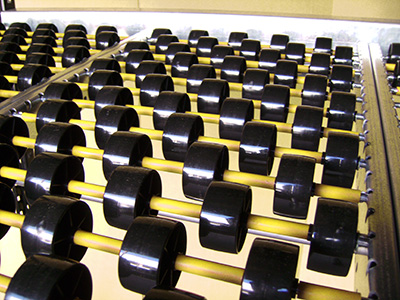 Widths:
15.75" or 12.75""
Pitch:
1″ per foot recommended for most cartons
Unsupported Spans:
Up to 10′