Keneco offers a number of specialty flow racks designed for specific applications. If you have an application that requires a specialty flow rack that you don't see here, Keneco can design and manufacture one for you that meets your application needs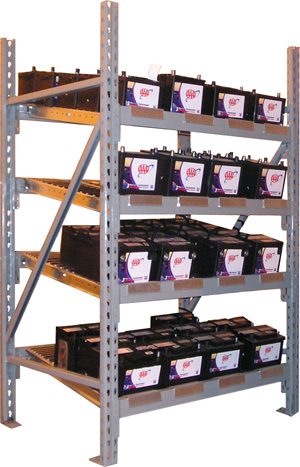 Auto Battery Flow Rack
Automatic stock rotation
Easy access, Avoid injuries
Heavy Duty - Welded uprights with 3" wide post
Save floorspace
Conveyor track - 9-3/4" wide with 3/4" diameter rollers on 2" centers
Hospital, Healthcare & Pharmaceutical Specialty Flow Rack Solutions
Full case or piece picking
Great for IVs, medications, general hospital supplies
Cartons loaded at rear and flow on roller tracks to front picking location
Custom sizes available!
Knuckled shelves for split case picking or straight shelves for full case picking
Casters can be added for mobility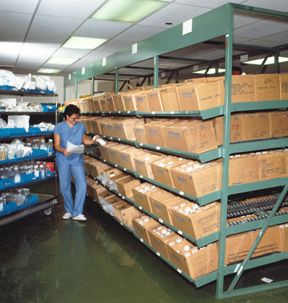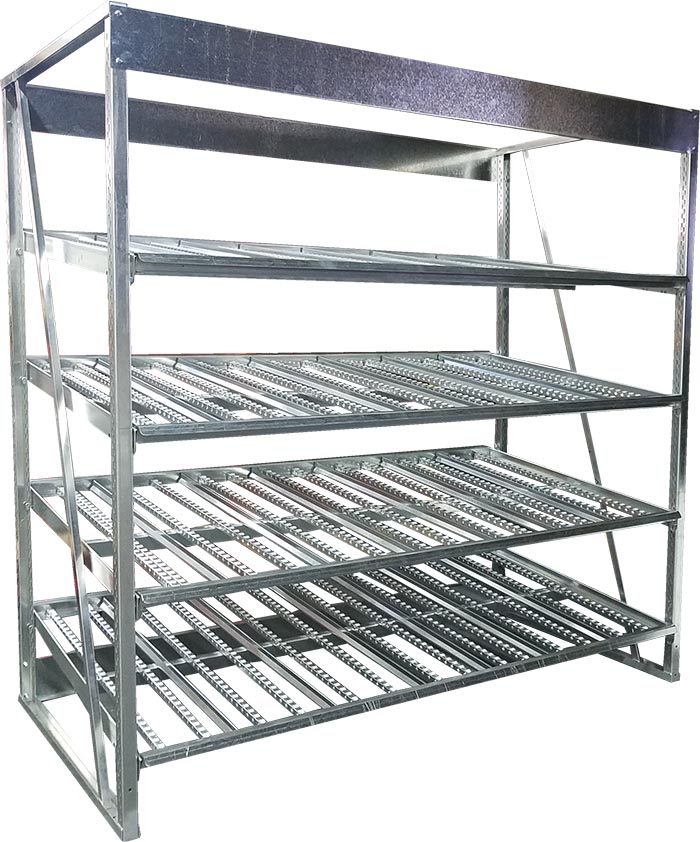 Galvanized Steel Flow Rack
Great for refrigerator or freezer applications to prevent rust. Also great for when racks need to be washed down.
ETL certified for use with packaged foods.
Can be made with Kenrail track, Beamtrack or Beamdeck.
Custom sizes are available
Stock Size:

4' deep x 5' wide
5' wide x 5' deep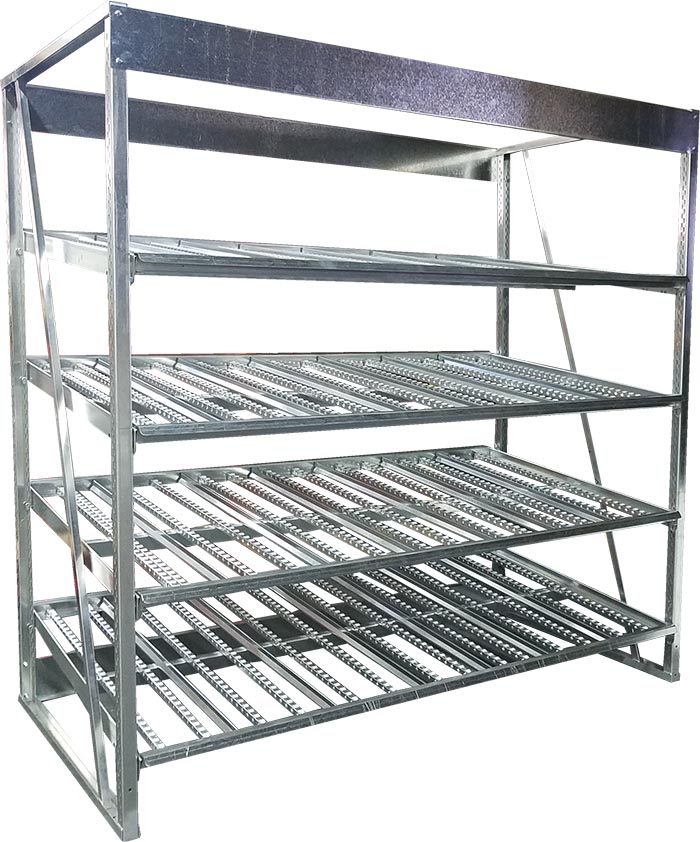 Additional Specialty Flow Rack Solutions: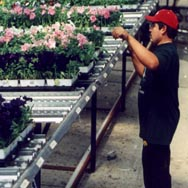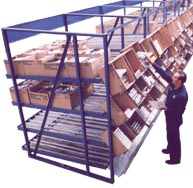 Contact us for additional information as well as how we can help with all your needs!
Keneco Hospital Storage Gravity Flow Rack
Greenhouse Gravity Flow Rack